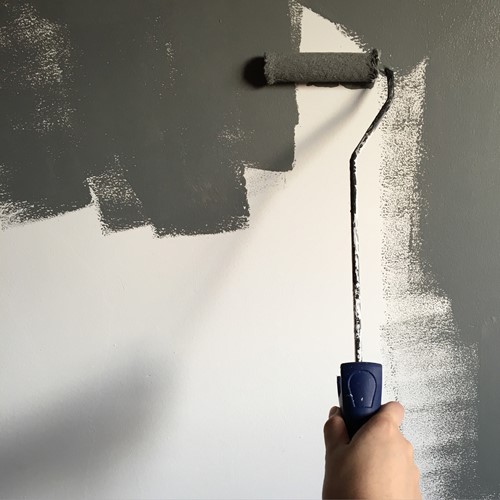 Boosting your home's curb appeal doesn't need to be a difficult or expensive task. Even the smallest upgrades or adjustments can boost your home's value and aesthetic appeal, regardless of the architectural style or amount of space you have to work with. Some upgrades are well worth doing, even if you are not looking to sell your home. Refreshing your home's exterior also provides an excellent opportunity to add a personal touch you can take pride in—without breaking the bank.
Here are 3 simple and low-cost ways to refresh your home exterior and improve curb appeal:
Replace and beautify house numbers
Think of your house numbers like a name tag for your home. Not only is this feature an essential identifier, but a perfect opportunity to upgrade your home's appearance with little effort. Remove outdated styles or numbers that are difficult to see from a distance in favor of clean, eye-catching alternatives. Common materials for house numbers include brass, stainless steel and aluminum, but you may even find painted ceramic or treated wood as a more eclectic choice. You can either buy individual numbers or ready-made sets and all the installation materials you will need at your hardware store.
Clean and replace lighting
Ample lighting is crucial to making your home's exterior and entryway inviting and safe. If you like the style of your current fixtures but want to improve their effectiveness and aesthetic, even a quick removal of dust and cobwebs can make an enormous difference. This way, your lights will seem brighter and brand new with no additional cost or installation. To take a lighting refresh to the next level, consider changing the style of your fixtures entirely. When choosing new lighting, keep in mind the style of your home and any existing hardware. Also, make sure you use the right bulbs! LED bulbs can save you money on your energy bill and are available in multiple wattages and styles in order to create the ideal entryway ambiance.
Paint your front door
Your front door is the gateway into your home and another important feature to consider upgrading. Brightly colored doors have become more and more popular over the years and have proven an excellent way to give your house a boost of character and curb appeal. While replacing a front door can be costly, painting your existing door can change the entire look and feel of your home exterior for a fraction of the price. Whether it's red, blue, green, white or anything in between, choose a color that works best with your home's existing color palette. That said, don't be afraid to go bold! The beauty of paint is that you can always choose another color if you change your mind.
There are a lot of details that go into giving a house great curb appeal. Luckily, this means that it only takes upgrading a few minor details to make a dramatic improvement. Since you can accomplish most upgrades yourself and on a budget, you will see big returns both on home value and personal satisfaction.