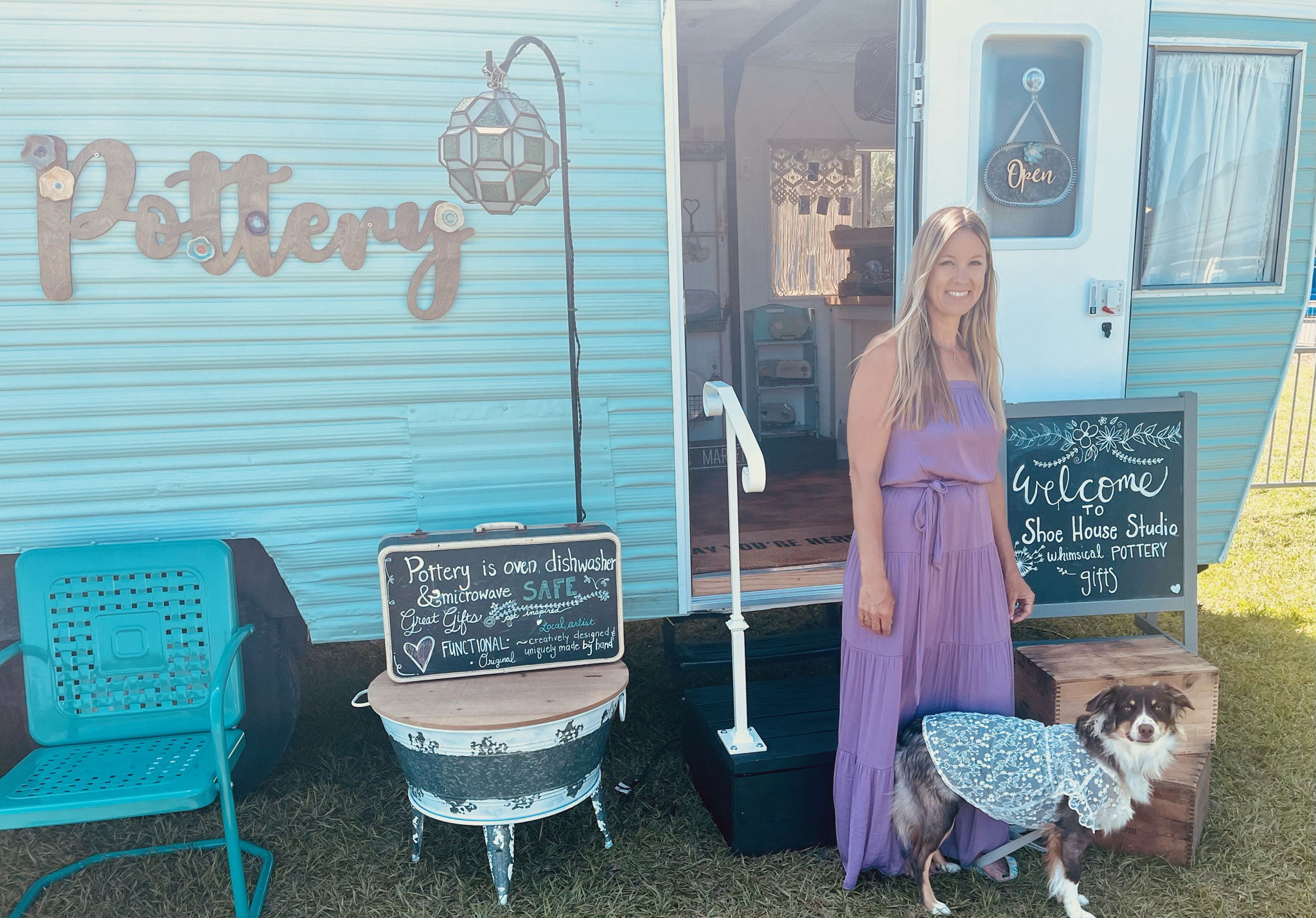 Here in the Nocatee and Ponte Vedra area, we are so lucky to have incredible small business owners that help shape this fast-growing community for the better. One such business owner is deserving of spotlight: Melanie Harris, owner and founder of Shoe House Studio, which is a great shop offering all kinds of handmade, functional pottery pieces! For Melanie, creating art has always been an important part of her life:

"I took every art class offered to me all through school," Melanie said. "I remember every art teacher that I have had. They shaped me and allowed me to experiment with different mediums and exposed me to a world I felt at home in. I was encouraged to be creative and never pushed to be someone I wasn't."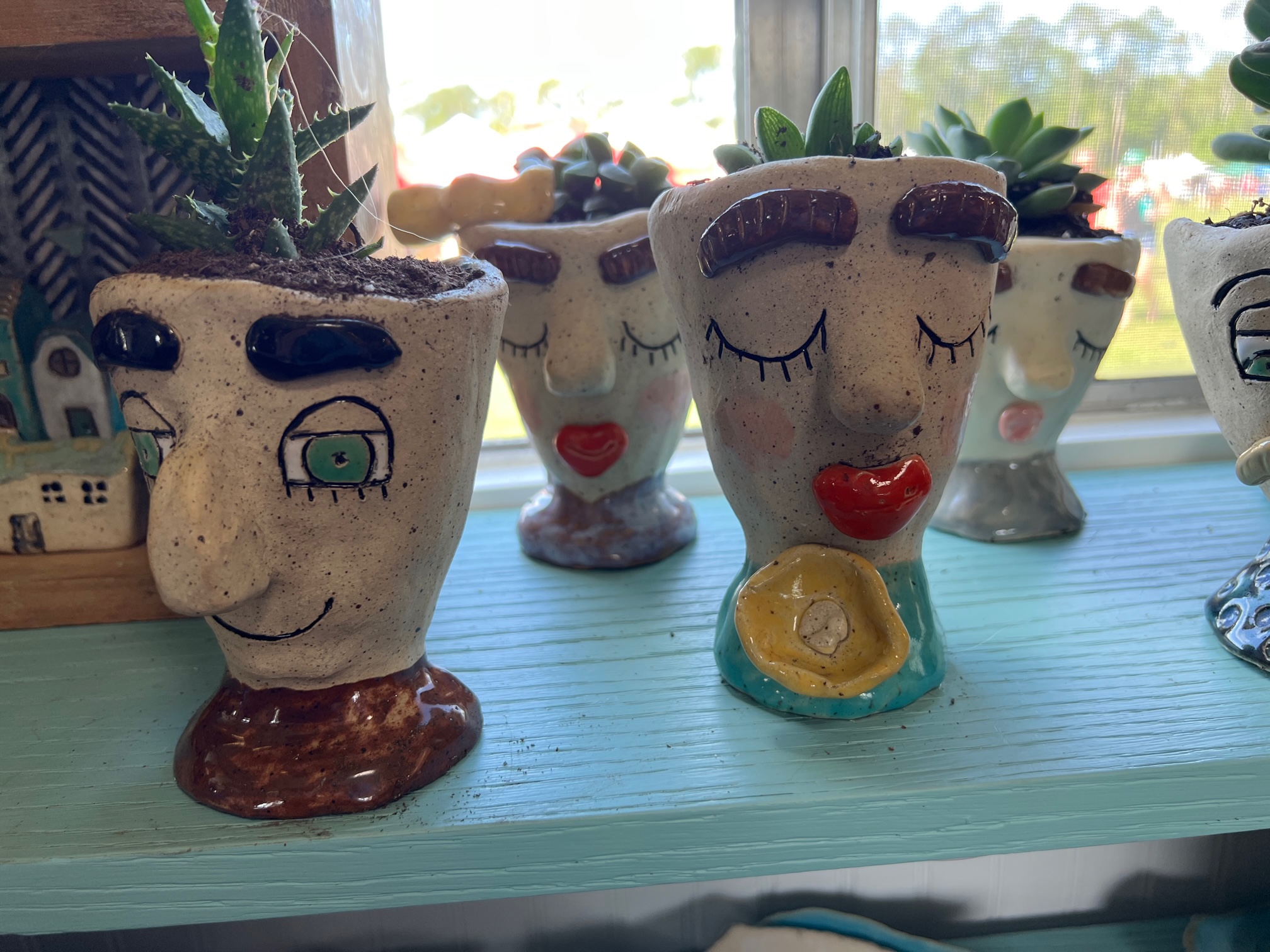 When her artistic journey had such great support from the start, it's no surprise that Melanie kept on creating.
"I painted murals for about ten years prior to starting my pottery business," Melanie said. "I named my business 'Shoe House Studio' because I personally felt like the little old woman who lived in the shoe, from the nursery rhyme. I always had my kids in my studio while I worked. I was a young mom and wanted to work and contribute, but stay home and have flexibility. Having a home studio made sense for me and my growing family. I could be a mom during the day and work at night filling pottery orders."
Melanie's products are clearly made with love, as each piece has its own unique charm to it. That personal touch is what Shoe House Studio is built upon.

"I call my pottery 'impulsive necessities,'" Melanie explained. "My pieces are super cute but very functional. Spoon rests, baking dishes, tea bag rests, charcuterie boards and soap dishes. I make things that you can use. Everything I create is meant to be used, yet it's an original piece of art. I am inspired by vintage lace and organic shapes."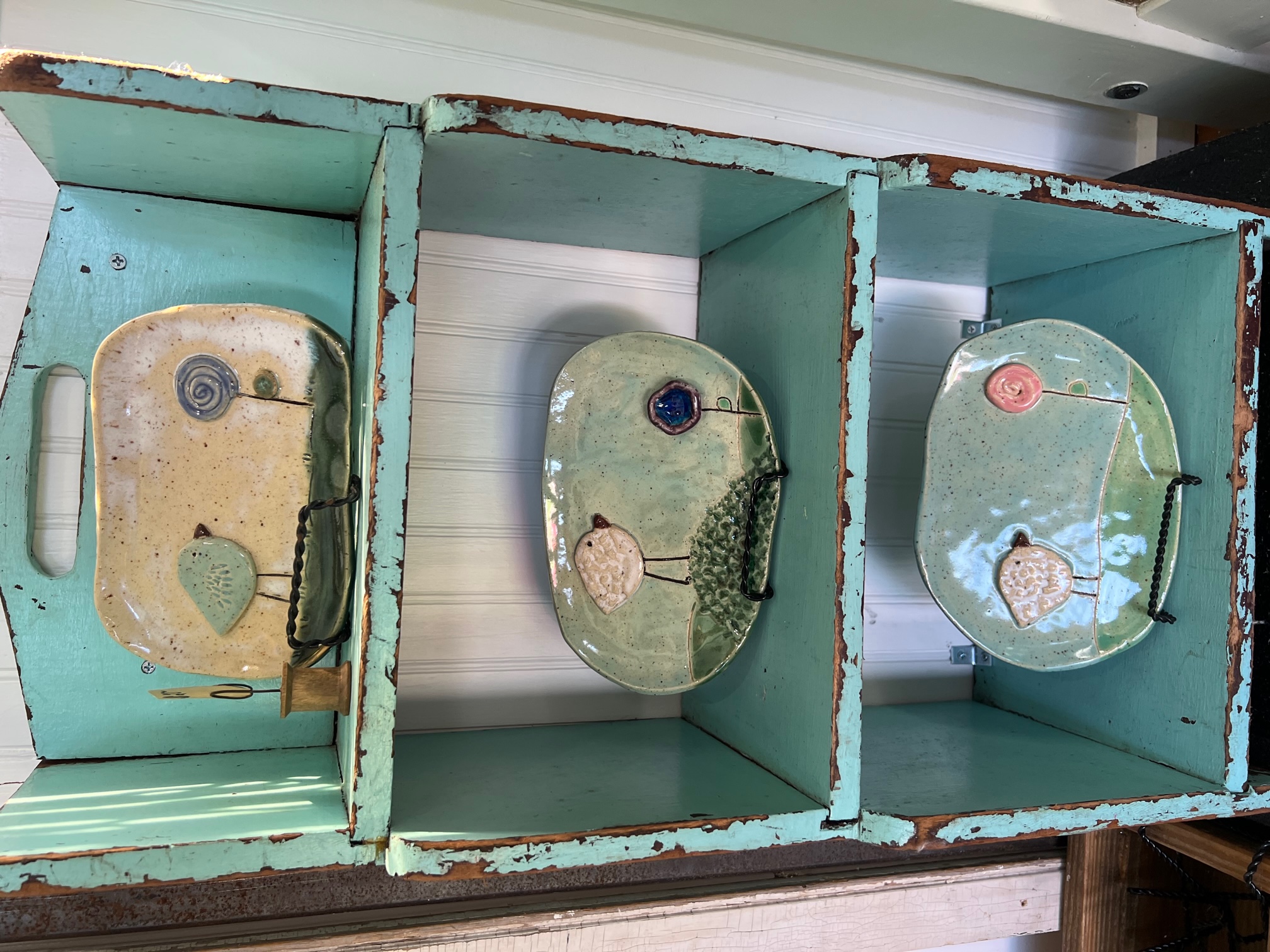 Wanting to shop there already? Don't worry—once you know what you're looking for, it's very hard to miss this storefront.
"Making the business mobile was the only way I could grow my business while maintaining my flexibility and priorities that were important to my family," Melanie said. "My mobile boutique was a labor of love; I took a 1973 camper and turned it into my dream store. It took two years and lots of work, but it is a space that I never want to leave. I love sharing my shop with my customers while we chat about children, puppies, food and champagne."

You can find Melanie's store at the Nocatee Farmers Market! She's been setting up there for the past fifteen years, and been a citizen of the area even longer.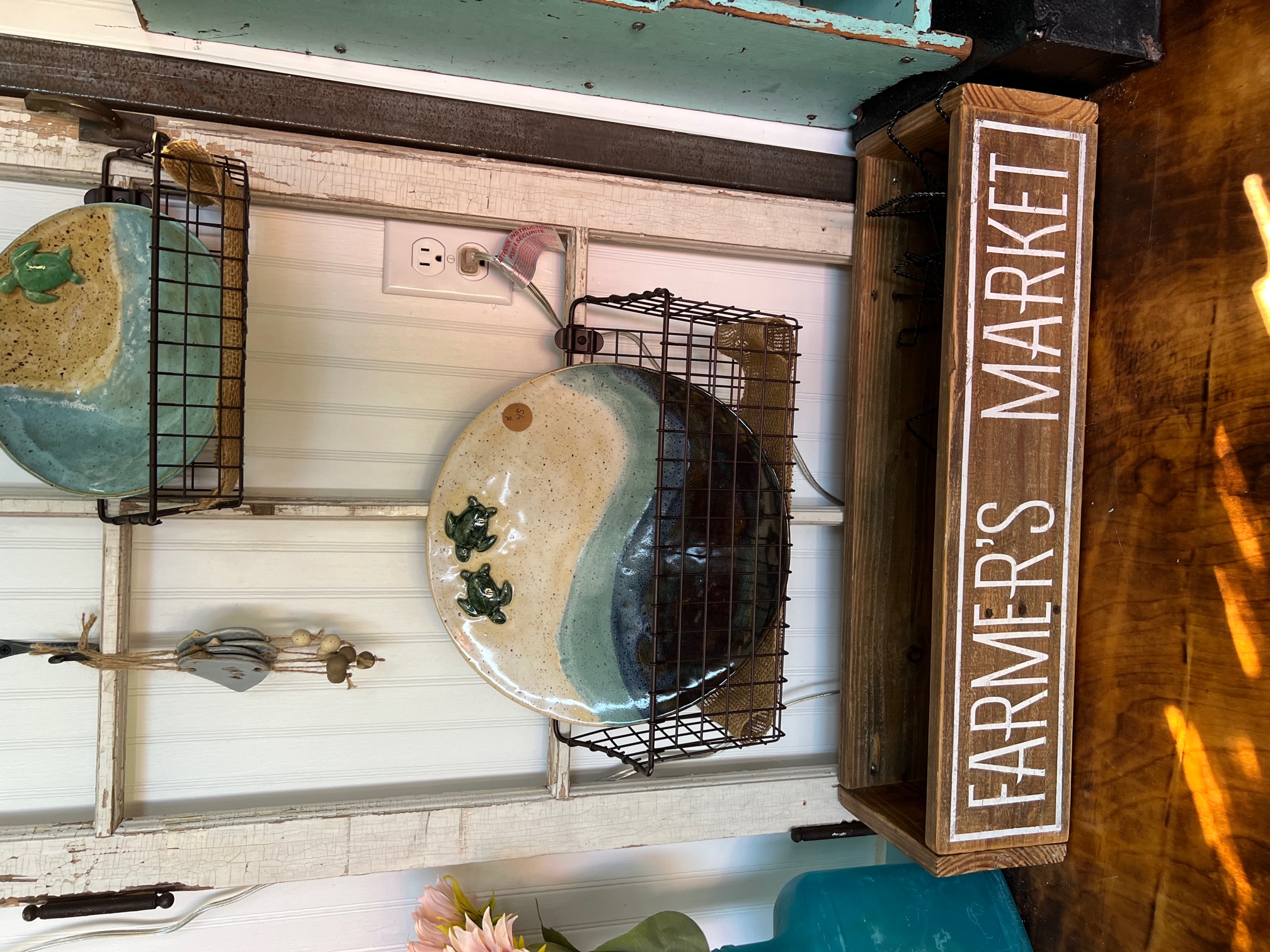 "I have lived in Ponte Vedra Beach since 2009," Melanie said. "I love setting up at the Nocatee Farmers Market. It is my favorite festival to display at. I love the vendors that I have met over the years and the entertainment that the market brings each month."
Without a doubt, the community surrounding Melanie is a big part of Shoe House Studio. "I am blessed to be supported by so many friends and family," Melanie said. "I have always appreciated ceramics and I love hand building from a fresh bag of clay. Opening the kiln is a surprise every time—it never gets old. I love being able to create 200 favors for a wedding, a place setting for twelve or someone's very first piece of affordable art."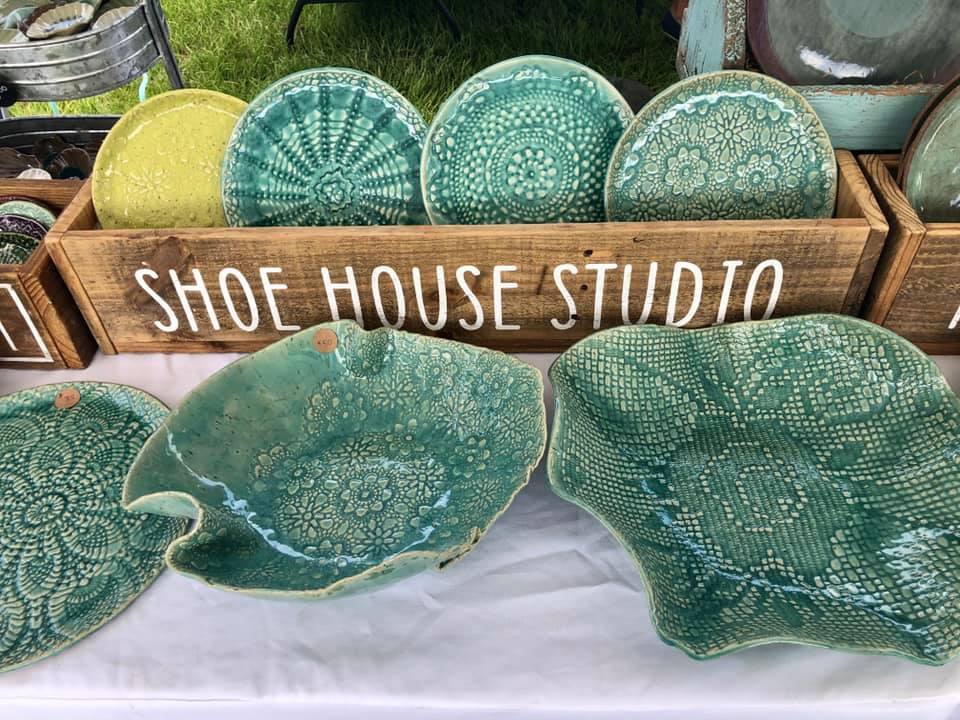 If you would like to support the store and find a piece of hand-crafted, functional pottery for yourself, then be sure to visit the storefront at the Nocatee Farmers Market or visit the online storefront at Etsy.com/shop/shoehousestudio.
"I am excited to share the mobile boutique with you," Melanie said. "I want it to be an experience; a place you can hang with your girlfriends while you shop for your loved ones."
Thank you Melanie, for all you are doing for our community!
***You can find Melanie in her 1973 camper alongside the Food Trucks on the 3rd Saturday of each month at the Nocatee Farmers Market. This event runs from 10-1 and is open to the public. The Nocatee Farmers Market is located at 400 Nocatee Center Way Ponte Vedra, FL 32081. See you there!
By Tara Belanger Bright